Hotel McCall is nestled on the corner of Third and Main, in the heart of the small mountain town of McCall, Idaho, overlooking beautiful Payette Lake. The bed and breakfast style inn has welcomed guests since 1904, and new ownership has revitalized this cornerstone of hospitality.
The early Finnish homesteaders were the first to settle Long Valley in the 1880's, but it wasn't until the 1890's when the raucous, old-western town of McCall was named after Tom McCall, a prominent city leader, who built Hotel McCall around the turn of the century.
Hotel McCall was rebuilt after it burnt to the ground in the Winter of 1937. Over the years, it has undergone several renovations and additions. In 1995, its current owner, John Carey, purchased the hotel and its surrounding property. Under the direction and tutelage of the Carey family, Hotel McCall has been completely remodeled and expanded, most recently as June 2007. Its historic charm has been maintained and enhanced, and is still the focal point of downtown. Just like the clocks on its walls, the Hotel McCall has been and always will be, the heart of McCall.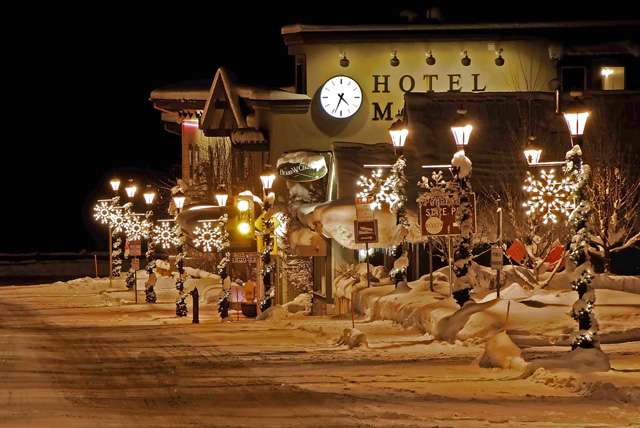 MAKE YOUR RESERVATION TODAY